Released: 02.10.14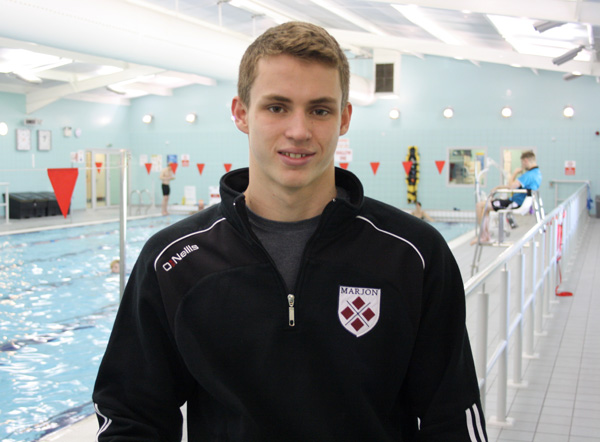 University elite sport scholar and double Commonwealth Games sprint swimming gold medallist Ben Proud has been selected to compete at the FINA World Championships (25m) in Doha.
The action gets underway at the Hamad Aquatic Centre from December 3 and for five days the swimming world will go head-to-head in the faster waters of the 25m short course pool.
British Swimming Head Coach Bill Furniss will lead the 12-strong team and has challenged Proud and his international team-mates to use the event to hone their skills ahead of next year's long course (50m) season which culminates in the World Championships in Kazan, Russia.
"It's a small team but one which is full of some of our leading performers from what has been a successful year," explained Furniss.
"Whereas these short course World Championships are not a key stage meet for us they are still very important in terms of the development of our athletes and their racing strategies.
"Short course swimming is all about starts, turns and finishes and we will be looking to use Doha to practice and improve these skills ahead of the long course season next year."
Following this summer's successful Commonwealth Games for Proud and the Home Nations as well as a table-topping Team GB finish at the European Championships, Furniss and his coaching group are already implementing preparations for the sport's next major step along the road to the Rio 2016 Olympic Games.
"Our next big challenge and performance marker will be the 2015 World Championships in Russia and for some of our athletes the event in Doha provides a perfect stepping stone towards that.
"The short course championships in Doha will provide a different challenge for our swimmers who have already shown their potential this year. We will of course be aiming to do well but our main goal will be to practice skills and improve our rankings on the world stage next year."
Ben Proud Profile
Back to Marjon News