Released: 28.09.15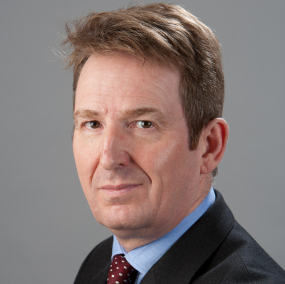 The future of Stem Cell Banking and Technology will be discussed at a public lecture at the Royal Geographical Society in Kensington, London, chaired by University of St Mark & St John Executive Dean Professor Brendon Noble.
The lecture 'Brave New World of Stem Cell Banking and Technology for the Environment, Nature and Human Health' will discuss new roles for frozen cell collections on Friday 2 October 13:30 until 17:00.
Prof Brendon Noble, Executive Dean of Postgraduate, Research and Innovation at the University of St Mark & St John is also Managing Trustee of the Frozen Ark Project which exists to collect, preserve and store tissue, gametes, viable cells and DNA from endangered animals for use in conservation programmes, with a focus on animals threatened with extinction. His own research is focused on musculoskeletal health, regenerative medicine, physical activity and health and cell therapies for elite sport. He will chair interactive audience sessions following three lectures throughout the day as follows:
New roles for viable frozen cell collections in basic biological studies and the conservation of biological diversity - Professor Oliver Ryder (Director of Genetics and Kleberg Chair, San Diego Zoo Institute for Conservation Research, CA, USA).
Consensus Guidance on Preparation of human pluripotent stem cell banks for clinical application from the International Stem Cell Banking Initiative - Professor Glyn Stacey (Director of the UK Stem Cell Bank, National Institute for Biological Standards and Control (NIBSC), Potters Bar, UK).
Avian Primordial Germ Cells - bringing back the past, preserving the present and creating the future - Dr Rob Etches (President and CEO, Crystal Biosciences, CA, USA).
The public lecture forms part of the 2015 ESBB Conference (European, Middle Eastern and African Society for Biopreservation & Biobanking). The conference's theme 'Biobanking for environment, nature and clinical medicine', will feature a wide variety of content from across the biobanking spectrum with sessions on Cryobiology, Biobanking for Metabolomics and Proteomics, 'Big Data', Environmental Biobanking, Biobank Assessment, Biobanking Education and ELSI in Biobanking.
‌
Back to Marjon News