Released: 13.08.16
Overnight, Marjon's very own swimming hero Ben Proud took on French defending champion Florent Manaudou, the USA's Anthony Ervin and Nathan Adrian, finishing fourth.
The 21-year-old student of Sport Development swam his heart out with a strong start and finished in an incredible 21.68 seconds.
Watch again from approx. 51.10.
He said: "As soon as I touched my hand on that wall, it was over. There was nothing I could do about it, so I'm just going to accept the result and enjoy it.
"No one's trying to get fourth, they're doing their best and it's just how it happens. I was absolutely delighted to see Anthony Ervin jump on that lane liner and win his gold after 16 years. It's truly inspiring."
When we caught up with him in training he praised Marjon saying: "The University of St Mark & St John has been really supportive over the years. It gave me the flexibility to do the course the way I wanted, to focus on swimming especially this year taking the third year in order to completely focus on my swimming. The older I've become, the more lucky I realise I've become and I wouldn't be in the position I'm in now without Marjon.
"The reason I chose Marjon is because it's a sports specialist University. The first time I went there I remember seeing all of the facilities and it really is state-of-the-art. I tend to use the facilities quite often whether it's the bod pod or the gym, and there's a pool too."
In 2014, still only 19 years old, Ben won his first senior international medals, claiming the 50m Freestyle at the Commonwealth Games. He said: "I did not know what to expect, I was saying to everyone the Commonwealth Games were just a stepping stone for me to make the Olympics this year. It was a massive relief to get through, after leaving my friends and family back in Malaysia, to start this new life, it made it worthwhile."
Coach Jon Rudd, Marjon alumnus spoke about working with Proud in the early days: "He was like a giraffe on a hovercraft! In terms of being on land, he really is all over the place."
What advice does Proud give to other young Olympic hopefuls? "It's never too late to start a new sport so enjoy it, that's the main thing. Then, if you feel like it's something you want to do, go ahead and fully commit."
What does the future hold for Proud?
"I'm still young. I'm 21-years-old so I've still got many more years ahead of me and two or maybe three more Olympics in me.
"I'd like to become a role model for the kids coming through and hopefully develop sprinting in Britain. But for now, I'm still in my prime and I'm still trying to work hard."
With Marjon alumnus Helen Glover becoming a double Olympic Champion with victory in the rowing coxless pairs, this is turning out to be a very exciting games for Marjon.
The #marjonontour #Rio focus continues next week as Sarah Barrow steps up to the 10m Platform diving on Wednesday.
MORE:
Previous: He's through - Ben Proud in Olympic final with a new British record, Released 12.08.2016
Previous: Psychology of the starting block - What's on Proud's mind? Released 11.08.2016
WATCH: interview with Ben 'What it takes to try out for the Olympics'
WATCH: interview with Proud's coach Jon Rudd and Marjon graduate
Find out more about student life at Marjon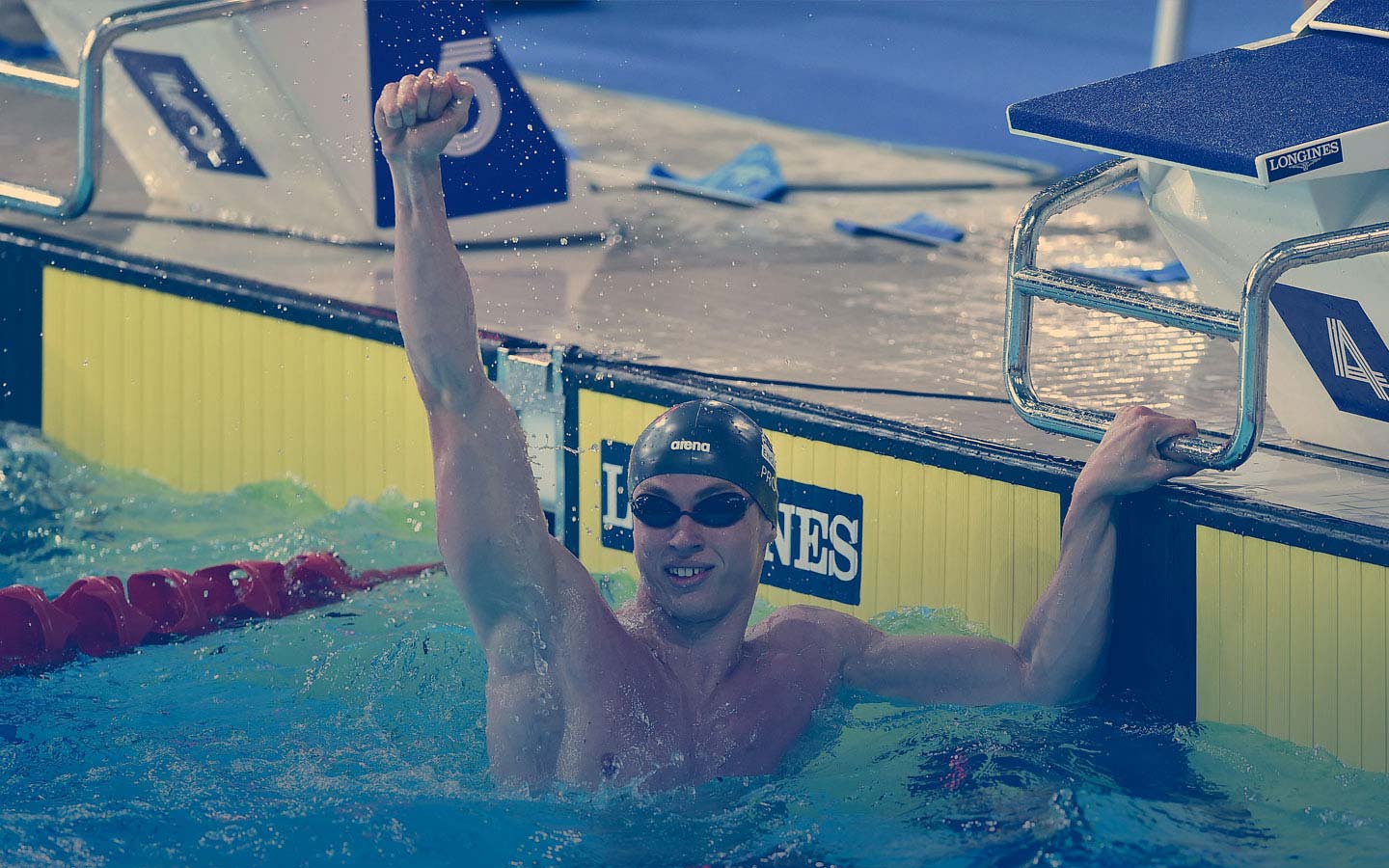 Back to Marjon News