Released: 12.10.15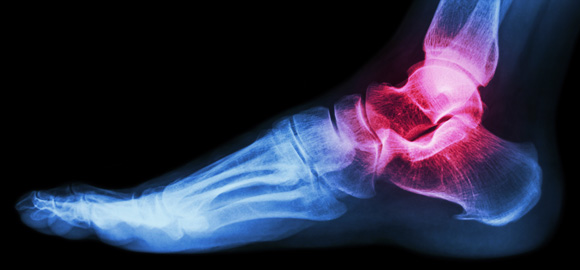 Two leading professors from the University will share their expertise in the treatment and prevention of sporting injuries at FISIC '15 in Westminster.
Professor Cathy Speed, Consultant in Rheumatology, Sport and Exercise Medicine, will discuss non-surgical therapies and non-operative management of injured athletes.
The University's Executive Dean of Research, Postgraduate and Innovation will discuss the future of cell therapies in his paper 'The current state of stem cell therapies in cartilage repair — the science and the realities', on October 13.
He said: "The technologies and medicines that are created through stem cell therapies are truly game changing and address serious conditions, many of which don't currently have medical solutions. Instead of treating conditions, these medicines can offer cures.
"Some are rapidly approaching a route to market, and will make a real difference not only to our elite athletes but to conditions affecting hundreds of thousands of people worldwide. For example, spinal cord injury treatments could be as little as 5-10 years away. We are excited to be establishing A Centre for Sports & Trauma Related Regenerative Medicine at the University in collaboration with the UK Stem Cell Foundation, which will be the first of its kind."
Prof Noble is a specialist in biotechnology, musculoskeletal health, biomaterials and cell therapy production. He has been working in stem cell biology since 1989. From the medical school at Cambridge University, to Professor of Regenerative Medicine at the University of Edinburgh where he directed the bone and cartilage repair programme in the Medical Research Council's Centre for Regenerative Medicine, he has co-founded two cell therapy companies, patented in the cell therapy field and is familiar with the challenges of new cell therapy production for clinical use.
FISIC '15 is a multi-disciplinary conference for medical professionals, including orthopaedic surgeons, sports physicians and physiotherapists. It has been developed by the Fortius Clinic in conjunction with World Rugby and the Rugby Football Union.
The Fortius Clinic is a Centre of Excellence for the provision of expert care in musculoskeletal health. Its consultant teams of Physicians, Surgeons and Radiologists are at the forefront of their respective fields, covering all orthopaedic specialities.
For more information, visit www.fisic.co.uk.
Back to Marjon News