Released: 17.11.14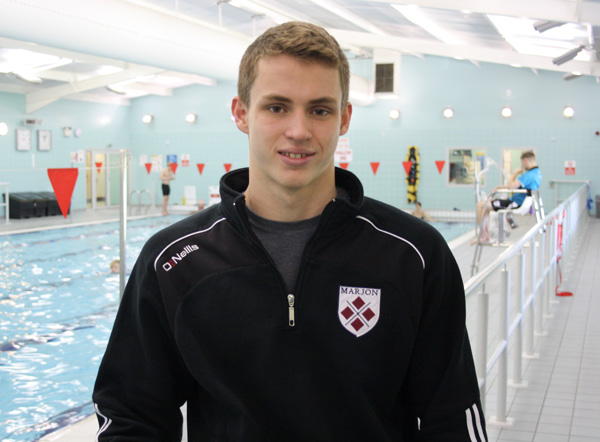 The University of St Mark & St John elite sport scholar Ben Proud set a new British Colleges & Universities Sport short course swimming record in winning the 50m freestyle final at Ponds Forge, Sheffield.
The Commonwealth Games double gold medallist also finished top of the podium twice at the BUCS championships.
Proud, 20, set a new standard in winning the Men's Open 50m freestyle final in 21:62 seconds.
Swimming for the University of St Mark & St John, Proud also won the Men's Open 100m final, overtaking Manchester Metropolitan's Liam Selby in the final 50 to win in 46:68 seconds.
British record holder Proud finished runner-up to Loughborough's Adam Barrett in the Men's Open 50m butterfly final. Barrett won in 23:41 just ahead of Great Britain international team-mate Proud in 23:52.
Proud is studying a foundation degree in Sport Development (Coaching) at the University.
Back to Marjon News