Released: 28.04.16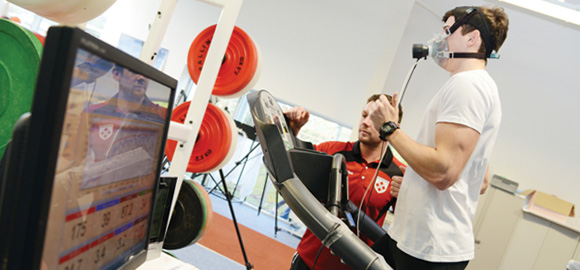 A number of dates in July are available for school group Masterclasses which focus on the scientific principles behind this summer's Olympic games.
At the forefront of research, experts Dr Gary Shum, Dr Christina Karatzaferi, Dr Giorgos Sakkas, and Dr Joseph Layden will reveal the secrets behind elite sport science.
Themes:
Biosciences - identifying advanced biomarkers
Clinical Exercise Physiology – environmental challenges
Nutrition for Sport and Health – managing fatigue
Rehabilitation & Osteopathy – optimal performance
BOOK EARLY
Running daily Monday to Friday, from 4 July -15 July, 2016.
Morning session 9:30-11:30
Afternoon session 12:30-2:30
Email Rebecca at rgordon@marjon.ac.uk.
More about our Sport Science Labs
Back to Marjon News