Released: 03.12.16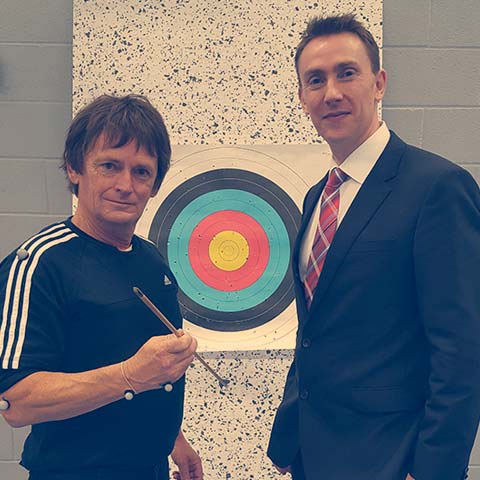 Students welcomed 'extraordinary human', Australian world record holder Anthony Kelly, to the University of St Mark & St John.
Kelly, who was catching high-speed arrows in the Marjon Sport Centre as part of a TV programme filmed by Off The Fence Productions, is a famous martial artist. He has taught the secrets of his lightening quick reactions to athletes around the globe, including the Japanese rugby team and now, Marjon students.
The series 'Extraordinary Humans' visits amazing people from around the globe to look at the science behind what makes them so special.
Professor Andrew Edwards, Dean of the Faculty of Sport & Health Sciences, was interviewed in Marjon's Sport Science Laboratory as an on-screen expert, as he talked through Kelly's feats of physical performance.
To find out more about courses at Marjon, register for an Open Day or book a campus tour.
The programme will be aired in Spring 2017.
Back to Marjon News