Released: 31.07.17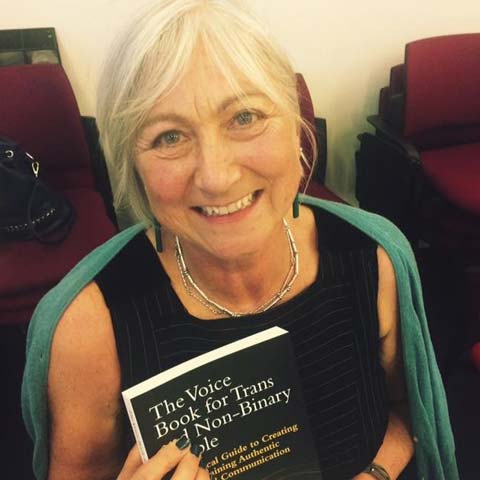 Leading Marjon Speech and Language Therapist, Gillie Stoneham launches 'The Voice Book for Trans and Non-Binary People' alongside Matthews Mills.
The book is designed to help trans and non-binary people who want to develop a more authentic voice and have more choice when communicating in everyday situations.
Gillie said, 'voice is so much a part of who we are and this book aims to help individuals understand and explore their own voice as part of finding gender comfort in everyday situations'.
The book includes exercises for example in pitch, resonance, and intonation, with a link to web-based demonstrations. It also includes insider accounts for trans and gender-diverse individuals who are on a journey to finding their authentic.
Christine Burns MBE, author and transgender activist said 'this book is invaluable and the authors show how speech therapy really can move mountains and produce happy confident speakers, at home in their own skin'
Gillie has a background in human communication and combines her clinical work with her role as Senior Lecturer on the BSc (Hons) Speech and Language Therapy at Plymouth Marjon University. She is an advanced speech and language therapist, specialising in trans, voice communication therapy and voice coaching.
Back to Marjon News