Released: 19.02.16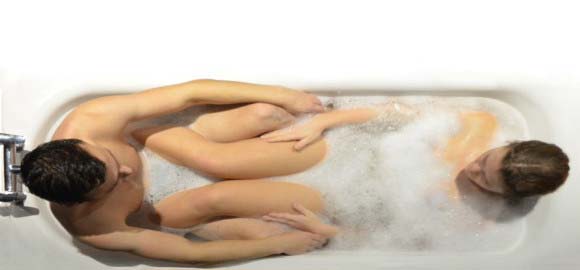 Theatre lovers will have their buttons pushed during challenging plays exploring the nature of human relationships at a free festival from February 29 until March 4.
The University of St Mark & St John has extended an invitation to members of the public to attend the week-long inaugural festival completely free of charge.
The programme will cover thought-provoking issues such as co-dependency, Stockholm syndrome, gender, identity and terrorism. All plays have been developed, written and directed by a diverse range of new and well-known playwrights, such as Jack Thorne of This Is England and Skins fame
Kevin Johnson, Programme Leader for BA (Hons) Acting is delighted to host the festival at the University, created by the actors emerging from the training company The Actor's Wheel.
Discussing the programme's brave themes Kevin said: "This kind of work is not typical of all trainee actors, but it is typical of our actors who are encouraged to develop a strong and thoughtful social conscience throughout their programme."
"Another production in development 'Sex Strike' may raise a few eyebrows when it tours Greece next month. It's a modern take on the ancient Greek comedy Lysistrata and promises to be funny and relevant to both local and international audiences."
The festival programme includes a cabaret piece about a travelling freak-show and a one-woman clown show which promises a "beautiful depiction of the search for love, and being comfortable with difference."
Closing the festival with a bang is "a smoky and sexy performance of A Streetcar Named Desire" on Friday 4 March.
Please note that some shows are not suitable for under 18's. Check the programme for more information.
The festival bar opens at 18:45 with performances starting at 19:30 each night during the week. To request group bookings, email kjohnson@marjon.ac.uk.
Back to Marjon News