Released: 02.06.16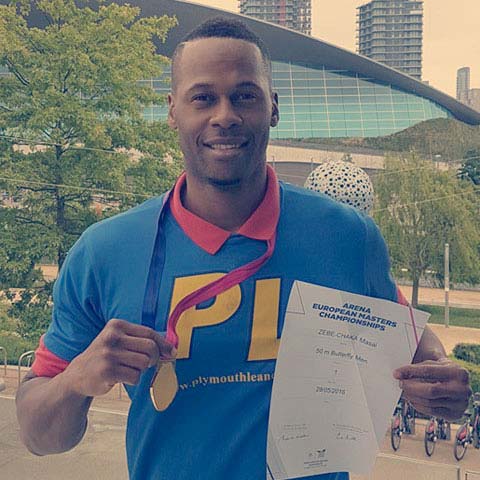 Sport Development student Masai Zebe-Chaka, won a gold medal in the 50m butterfly at the European Aquatics Masters Championships recently.
The competition took place in London on 28 May 2016.
Speaking to the University following the win (with a time of 26.26 seconds) he said: "It was awesome to participate at the London Aquatics Centre, the venue of the 2012 Olympics, and to achieve a European Gold medal and title all in the same breath.
"My current swimming journey has been one of progressive success and most of all a lot of fun during the process! It has unexpectedly become a lifestyle to me now, with the training in the pool, gym and nutrition.
"The continued progressive support from the team (Plymouth Leander, the University of St Mark & St John, physio & chiropractor team) can only compel me look forward to more and more individual pleasure and success in my sport, university studies and future career path."
Back to Marjon News