Released: 09.06.16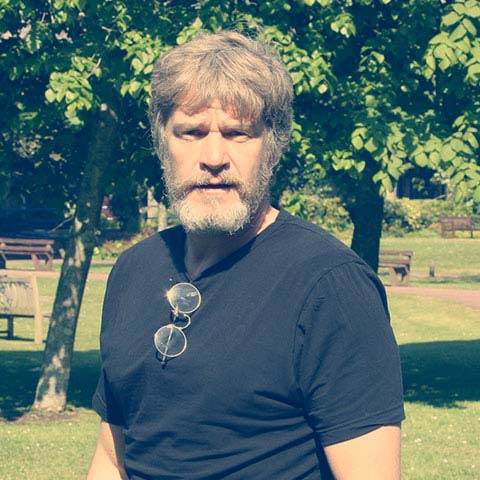 Tommy Roberts, a student at the University of St Mark & St John, is currently enrolled on the BA (Hons) Acting course. Having spent 30 years in the Royal Marines (joining as a young 17 year old) Tommy excelled through the ranks, with his final role as a Major at 42 Commando.
He said: "I'm now a reserve in the Marine troop. I thought, what can I do that's going to give me the same satisfaction, the same adventure?"
At 47 years old Tommy is the most mature student on his course. Adopting the Royal Marine mind-set instilled to him from his military career, he says that the disciplines of acting are similar in ways to the Royal Marines. The main difference however is the life and death reality of being in the forces.
"Marjon is definitely geared up for supporting you through University life, especially the academic side of it and there's a lot of empathy and support for mature students."
Very much a family man, having grandchildren Tommy says was the reasoning behind his decision to not seek employment opportunities on offer abroad. Instead, becoming a professional actor is what Tommy now wants to achieve.
"The course and being part of the Actor's Wheel is unbelievable. What it gives me every day means I learn something new and it would have put me in really good stead in the Royal Marines as well, for example that way of understanding things; psychology and the way of communicating."
The BA (Hons) Acting degree is the University's cutting-edge vocational acting course that combines theory with practice in the well-appointed surrounds of the purpose-built Desmond Tutu centre. The 'Actor's Wheel' is a touring training theatre company based at the University of St Mark & St John.
Tommy was in the production of 'The Wrong Side of Prohibition' earlier this month on the 3 June. As June progresses, so does Tommy's career, a role in the 'Kingsman 2' film, where in one instance he is the body double for Channing Tatum, playing a mountain leader, a job that he had done whilst serving in the Royal Marines.
"I want to play a swashbuckling character on Poldark, I want to be parachuting, you know, where you see the green light and you're jumping out of a C-130 [a military plane], you land on the snow and disappear on skis into the mountains, and that's what I did. So now I am trying to give myself the same adventure and satisfaction."
For more information about studying acting, visit our open day on 24 and 25 June, or check out the course page.
(By Gary Milligan, work placement from the Royal Navy)
Back to Marjon News