Released: 20.12.19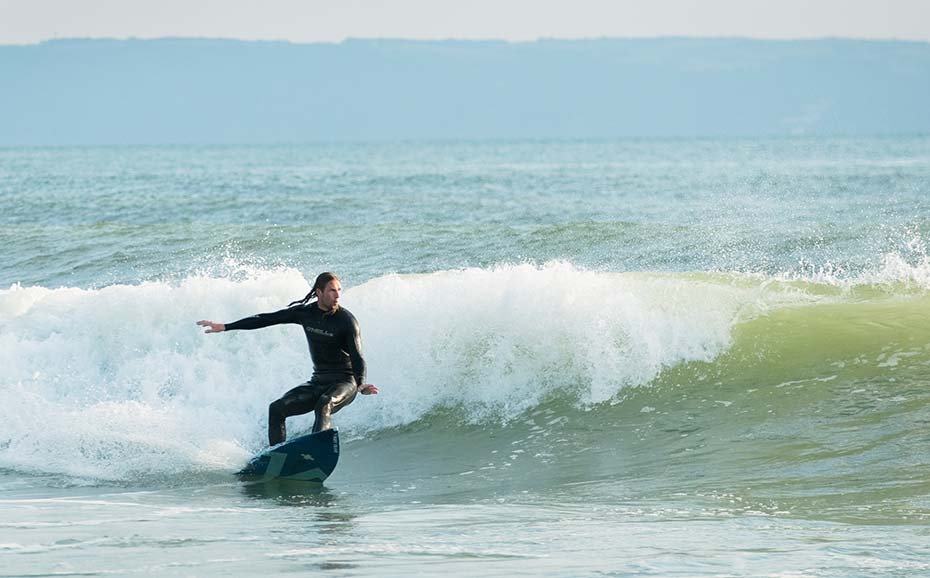 Dr Gregory Borne, Senior Lecturer in the School of Arts & Humanities, has been invited to join the North Devon Stewardship Council, which sets the parameters for areas of conservation.
Gregory is an interdisciplinary social scientist with an emphasis on sustainability. He has worked for international organisations such as United Nations, as well as organisations in the government, education and third sectors. He is the author of numerous journal articles and four books on different components of sustainability. Greg is a member of the Royal Institution of Chartered Surveyors as well as the Institution of Environmental Sciences. Greg is the programme lead for the innovative BA (Hons) Social Sciences and the MRes in Social Sciences at Marjon.
"It's a real privilege to be asked to help make North Devon a World Surfing Reserve. I take any opportunity to help preserve the natural areas of the South West, which has been my home and inspiration my entire life. If this is able to help local communities and local economies as well, then I'm all in." said Dr Borne.
"With the uncertainty of environmental protection legislation due to political changes, it is important that we assist the preservation of the unique and special North Devon coastline." he added.
A World Surfing Reserves proactively identifies, designates and preserves outstanding waves, surf zones and surrounding environments around the world. Save The Waves Coalition, along with key partners National Surfing Reserves (NSR) Australia and the International Surfing Association (ISA), launched the concept of World Surfing Reserves in 2009. The program serves as a global model for preserving wave breaks and their surrounding areas by recognizing and protecting the key environmental, cultural, economic and community attributes of surfing areas.
Adam Hall, Head of Sustainability at Surfdome said:
"The North Devon coast is unique on many levels, one is the diversity of quality waves the local geology form during Atlantic swells. In turn, these have also formed a thriving and rich surfing culture and heritage in the area.
"Another, is the fact that North Devon boasts a wide range of environmental designations.
"Despite this, the region's natural areas and waves are under pressure from a variety of elements, which in turn are compounded by the uncertainty of the existing environmental protection and legislation.
Adam continued: "Gaining World Surf Reserve status and forming the corresponding Local Stewardship Council brings all the key stakeholders from North Devon's designations together as a collective voice, influencing key decisions that directly affect the waves, the marine environment, the coastline, the local and visiting surfing community and the regions surfing heritage. A long overdue and overlooked recognition – that will maintain the wonderful aspects of North Devon that personally raised me!"
Back to Marjon News