Released: 22.02.18
The newly refurbished student hub on campus at Marjon is putting a vibrant and supportive student experience at the heart of the University by combining a whole range of student services in one place.
The new student hub combines a new bright and airy entrance, reception space and information hub with social spaces and access to a complete range of services from departments including Student Finance, Registry and Admissions, Library and Learning, Disability, Counselling and Wellbeing, Employability, Academic Advice, IT and Out of Hours Welfare.
Jenny Barnicoat, Head of Student Support, explains the thinking behind the new student hub: "We wanted to find a way to make it an easier and more enjoyable experience for students to access the services they need – without having to dart around all over the campus to various departments.
"We also wanted to make the whole student experience more social, inclusive and fluid, providing areas where they can socialise, grab some refreshments, charge their laptop and even do some work whilst also gathering the information they need or using the range of Student Support services available."
"It seems to be working, although of course we're still 'bedding in' the new building, but we've already had some great feedback from students."
The new student hub has also led to the relocation of Faculties, bringing staff working in the same academic areas closer together to share ideas. The Faculty of Education, Enterprise and Culture has now relocated to the Henry Durowse Centre and the Faculty of Sport, Health and Wellbeing is now located in the Kirby Cudmore Building. The new entrance layout is also making it easier for students using the Sports and Health Centre to connect with this by foot, with a new entrance along the "West Wing" of campus by the halls.
Jenny adds: "The development of the new Student Hub is definitely having a positive impact on the way we're all working together at Marjon to create a vibrant and supportive community for both students and staff."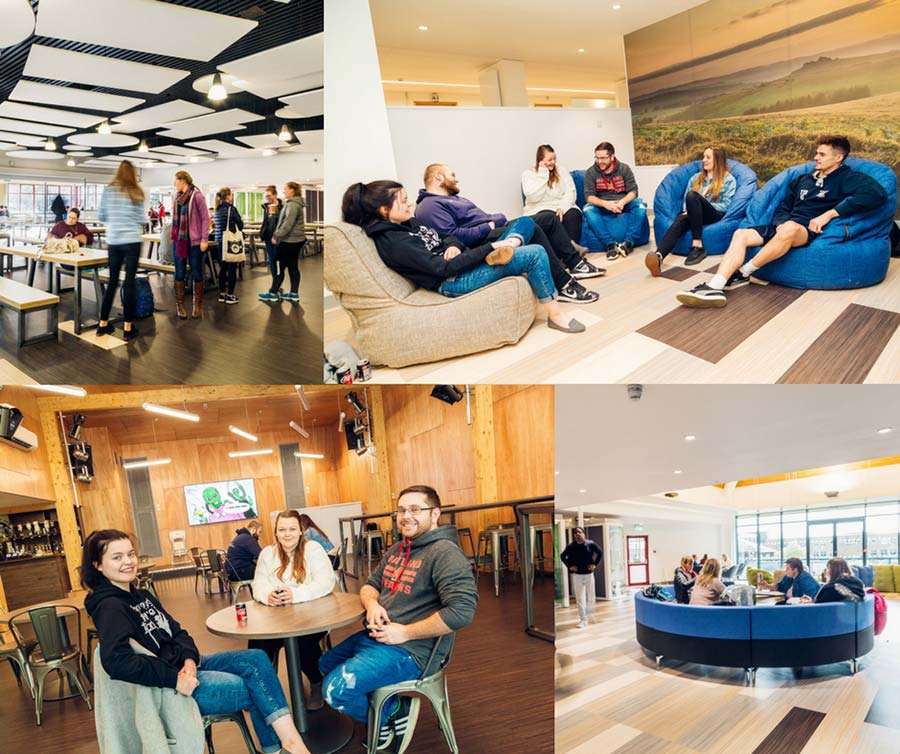 Back to Marjon News