Released: 05.12.16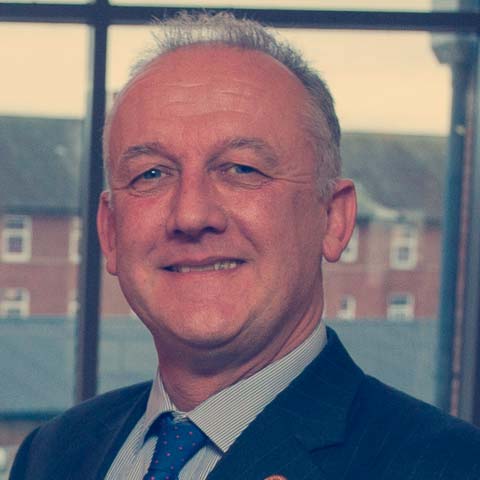 The University of St Mark & St John has appointed Professor Rob Warner of the University of Chester as its new Vice-Chancellor. Professor Warner will take up the post on 1 March 2017. His appointment follows the move of Professor Cara Aitchison in October to become Vice-Chancellor at Cardiff Metropolitan University.
Professor Warner said, "I have long admired Marjon's outstanding reputation for excellence in teacher education and sport, the provision of personalised and supportive learning for every student, the keen dedication to widening participation in Higher Education, and the ambition to build the University as a growing centre of excellence in teaching and research in the South West. I look forward immensely to becoming Vice Chancellor of this very special University."
Professor Warner is currently the Executive Dean of Humanities at the University of Chester and Professor of Religion, Culture and Society. Marjon and Chester are both Church of England founded Universities, sharing common values including social justice, respect for every individual and the promotion of volunteering and public service.
Professor Warner will bring great experience across several sectors to Marjon. Academia is his third career, having started his working life at one of the UK's largest commercial publishers, Hodder & Stoughton, where he led the religious books list, which became highly profitable and dominated the bestseller lists.
He then went into ordained ministry, before doing a PhD and being encouraged to become an academic. With first class honours degrees in English Literature from York and Theology from Oxford and a PhD in Theology from Kings College London, Professor Warner is one of the leading academics in the UK on the sociology of Christianity and has researched and published extensively on the question of religion's place within higher education.
His groundbreaking 3-year study into Christianity and the University Experience (2013, with Mathew Guest, Kristin Aune and Sonya Sharma) has been particularly influential across the sector for its insights into how university impacts on the religious and moral values of students.
Professor Warner said, "Having spent my academic career working within and across church foundation institutions, it is a great privilege to join Marjon which was the very first teacher training institution, has become the top British University for social mobility and has outstanding levels of student satisfaction and enthusiasm. Marjon has a proud heritage as a University that provides a warm welcome into its inclusive learning community. I look forward to shaping with my new colleagues an ambitious future for this exceptionally friendly University."
Chair of Governors at the University of St Mark & St John, Right Reverend Michael Perham added, "I am delighted to announce the appointment of Professor Rob Warner as the new Vice Chancellor of the University of St Mark & St John. He will build on the achievements of Professor Cara Aitchison and Dr Karen Cook in raising the profile and effectiveness of Marjon in a way that gives the university a bright future. The Appointment and Advisory Panels included student, staff, governors and external advisers. All were impressed with Professor Warner's leadership qualities, his ability to identify with Marjon, its values and its aspirations and we are confident that we shall see in Professor Warner a leader of an effective team of staff and governors for the next phase of the university's life."
Back to Marjon News