Released: 01.03.17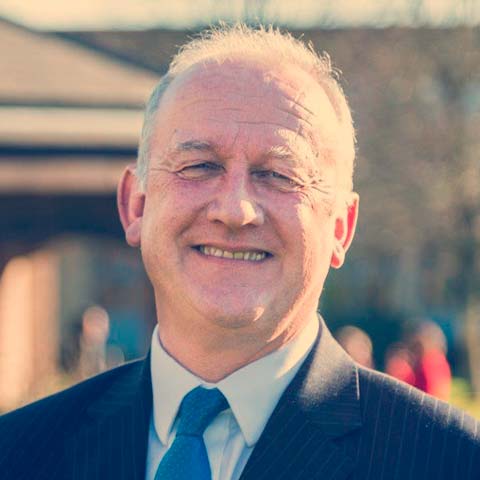 The University of St Mark & St John welcomes Professor Rob Warner as its new Vice-Chancellor today (1 March 2017), following the announcement of his appointment in December.
Previously at the University of Chester, Professor Warner said, "It gives me great pleasure to arrive in Britain's Ocean City, and to start working as Vice-Chancellor at this very special University.
"Having great respect for Marjon's outstanding reputation for excellence in teacher education and sport, personalised and supportive learning for every student, and commitment to widening participation in Higher Education, I am thrilled to contribute to the University as a growing centre of excellence in teaching and research in the South West and look forward to working with partners in the city and region."
Derek Pretty, Acting Chair of Governors at the University of St Mark & St John, added, "We are pleased to welcome Professor Warner as the new Vice-Chancellor and are confident in his leadership qualities, experience and affinity with Marjon's values as the University begins its next chapter building from strong foundations towards its great future."
There will be a city-wide chance to meet Professor Warner at an official welcome event where he will deliver a public lecture next month called 'Fake news' and 'alternative truths': educating students to question rather than conform.'
With first class honours degrees in English Literature from York and Theology from Oxford and a PhD in Theology from Kings College London, Professor Warner is one of the leading academics in the UK on the sociology of Christianity and has researched and published extensively on the question of religion's place within higher education.
His ground-breaking 3-year study into Christianity and the University Experience (2013, with Mathew Guest, Kristin Aune and Sonya Sharma) was influential across the sector for its insights into how university impacts on the religious and moral values of students.
Marjon and Chester are both Church of England founded Universities, sharing common values including social justice, respect for every individual and the promotion of volunteering and public service.
Back to Marjon News