Released: 05.12.16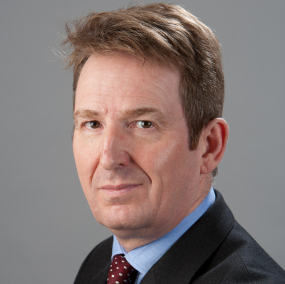 What happens when you address some of our most difficult healthcare challenges with global thought leaders and the talented people of the South West?
TEDMEDLive 2016 brought together the region's healthcare professionals, global technology companies such as IBM and scientists to find out over two days, ending on Saturday 3 December.
Beacon Medical Group, the University of St Mark & St John, IBM, the South West Academic Health Science Network, Devon Chamber of Commerce and the Plymouth Science Park supported the global event, which focused on the importance of conversation and 'dreaming big'.
Attendees participated in sessions curated to help people realise the power of asking 'What If..?' in healthcare and medicine.
Brendon Noble, Pro Vice-Chancellor of Research, Innovation and International and Professor of Regenerative Medicine at the University of St Mark & St John, delivered the keynote speech. He introduced the 'hive' talks streamed to delegates in Plymouth Science Park from the TEDMED stage in Palm Springs California, saying:
"Visionaries in the audience, get your deck chair out, put your feet up and dream up the solutions to these huge healthcare problems."
His keynote 'Audacious – What If Visionaries Ruled the World?' discussed subjects such as stem cells as therapeutic cures, telemetry, wearables and data collection, the post antibiotic era, personalised medicine and 'molecular magic' in our DNA. He said:
"Our DNA doesn't call the shots. Its important but if I go off and smoke cigarettes it will change my DNA, and that change is capable of being passed on to my children!"
Outlining developments around re-programming skin cells and the development of an inhaler which could permanently change your DNA for the better, he said:
"These things used to be science fiction, but they are all coming into focus in the near future."
He talked of the aging population crisis, saying:
"It might not happen, because obesity will shorten people's lives.
"There is an obesity crisis, but everyone running off to join the gym doesn't necessarily work. There's no doubt that doing exercise is very good for you but just exercise might not be the answer to obesity.
"Sometimes we have to sit back and cut through the general noise of what the solution might be.
"Healthcare demand goes up, but healthcare solutions are quite sporadic with sudden surges in progress and I believe we are now on the cusp of one of those bursts of improvement.
"At the University we are training bioscientists, osteopaths, public health experts and nutritionists in the unique entrepreneurial skills and courageous vision required to contribute to the huge global health solutions. We train people differently in order to build teams that can deliver".
TEDMED2016 is an annual global conversation bringing together clinicians, patients, designers, industry and tech entrepreneurs.
Find out more about Research at the University of St Mark & St John.
Search our Postgraduate courses
Back to Marjon News