Released: 10.10.18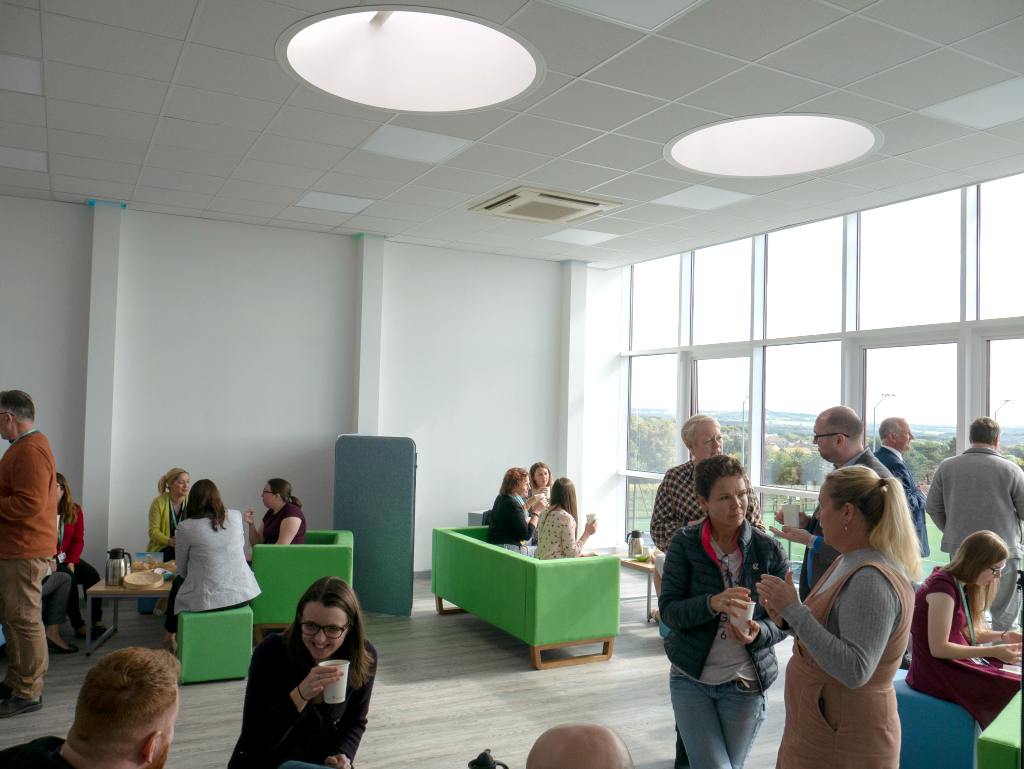 Brand new student and staff club 'The View' opened its doors for the first time last week; giving people at the University access to a beautiful new area while enjoying their lunch or relaxing after a busy lecture.
Formerly the Staff Club, The View will welcome both staff and students in to an open-plan, fresh room with the best available panoramic view on campus. The space has been completely redeveloped over the summer break and is now complete with kitchen facilities, comfortable seating and privacy screens which can be used for meetings.
Katy Willis, the Pro Vice-Chancellor for Student Success at Plymouth Marjon University, was delighted that the new space would be available for everyone on campus.
"This room has the best view on the campus, so it only felt natural to open that up for anyone who wanted to use it while they are on site," said Katy.
"This is an opportunity for staff and students to mix together outside of the formal setting of a lecture theatre or seminar. Opening up this terrific space for students as well as staff just seemed like a natural step as a part of our ongoing aim to put students first."
The grand opening was attended by staff and students as Vice Chancellor Professor Rob Warner and Student Union Deputy President Laura Butler cut the ribbon to mark the official opening of the space.
The View is located on the first floor of the Desmond Tutu Centre; at the top of the central staircase in the building and is now open for use by all.
Register now for a Marjon Open Day.
Back to Marjon News