Released: 30.07.18
Plymouth Marjon University student, Maddy Hopson has been appointed Patron of North London Aquatics (NLA), a charity committed to disability diving. After the council closed a pool in Hendon, the London based charity are planning to open a new pool, complete with movable floor, in 2019.
Maddy is an avid diver herself, coaching the sport at Plymouth Life Centre. She also has Cerebral Palsy, and is campaigning for swimming centres up and down the country to create facilities that meet the needs of disabled divers, for example being accessible to someone who may not be able to climb the steps up to the higher diving boards.
Maddy's enthusiasm for the sport was praised by the founder of North London Aquatics after she tweeted about DiveAbility sessions at Plymouth Life Centre for a university module.
Maddy told us: "They are really important to me because my main aim is to get diving the Paralympic Games one day.
"The process may take many years, and I may well be past diving by the time it happens," she continued. "I've had interest shown from Norway, Denmark, Australia and California, where there are more clubs. Classifying athletes for disability diving is proving to be the most complicated hurdle, but I'm sure once there are more competitors, it can be done."
Maddy looks forward to meeting fellow patron, Joanna Lumley, either later this year or early 2019 to discuss the charity's work.
Maddy is going into 3rd year on the BA (Hons) Sport Development course at Plymouth Marjon University.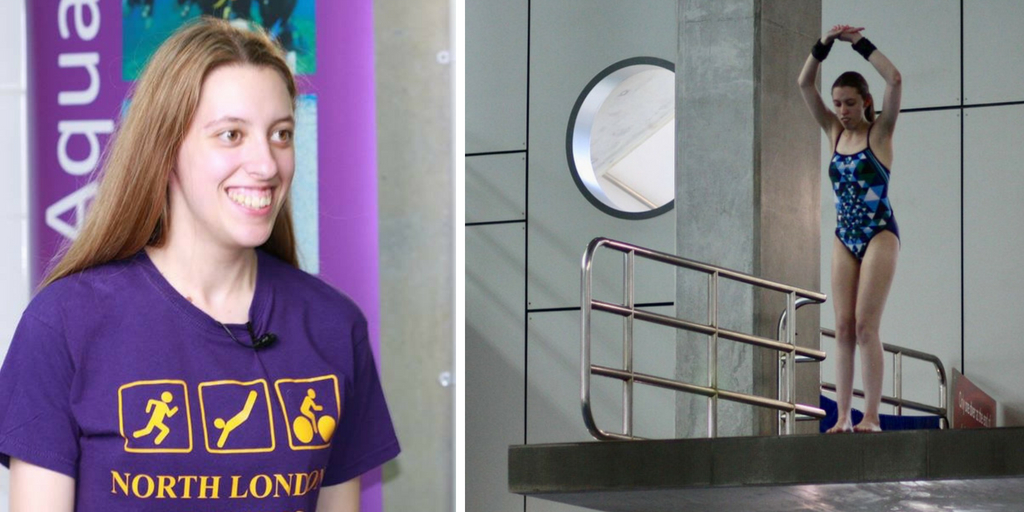 Back to Marjon News