Released: 19.03.19
Plymouth Marjon University BA (Hons) Journalism students are taking to the airwaves thanks to a new link between the University and Hospital Radio Plymouth.
Third year Journalism students have taken on a two-hour time slot every Wednesday morning from 10-12 and have full editorial control over a show which includes music, chat, news and even the occasional guest.
Aptly titled the JaM Session, after the University's Journalism and Media Centre, the new show is available to listen to live on 87.7FM and around the world via the Hospital Radio Plymouth (HRP) website. All shows are also available to listen to as a podcast after broadcast.
The link with Hospital Radio Plymouth follows on from the news of a landmark deal between Marjon and the BBC, which will see the University's Journalism programmes move to the BBC's regional headquarters in Plymouth later this year.
In order for the students to take on the challenge of live broadcasting from the HRP studio near Derriford, the fledgling journalists have been undergoing training and receiving ongoing support from the staff at the station. Senior Lecturer at Marjon Mike Baker is excited to see how the show develops over the coming months.
"We're so grateful to Hospital Radio Plymouth for giving our students this opportunity – there's really no substitute for learning on the job, and live radio takes no prisoners," said Mike.
"We have an online radio station at Marjon, which we use to teach a whole range of broadcasting skills, but there's something special about being on FM, and the students who have hosted the show so far have felt that buzz.
"It's great that HRP are giving them so much control over their show, and they are really taking up that challenge. We're really proud of them."
Journalism student Alex Green, 23, has relished being given the chance to put the skills he is learning on the course into a challenging but rewarding environment.
"This is the most fun I could have imagined having while being in a very professional situation," said Alex.
"There's a good team of us producing the shows and we're all very committed to it. So far we have agreed our own styles of show between us. One of us is doing shows with guests, another is doing more of a showbiz show, while I'm doing different music-styled shows.
"Because I've done so much radio at Marjon over the last couple of years I'm not just being dropped in to this environment without the tools to succeed. Yes, I'm still learning lots of new things here but I definitely developed my skills as a presenter over the last couple of years to get to this position. Doing this in a real-life setting really helps because you know that people are listening and we have all had to step up our game for these shows.
"It's great to work with the staff at HRP and know that this is very much a respected way into the industry."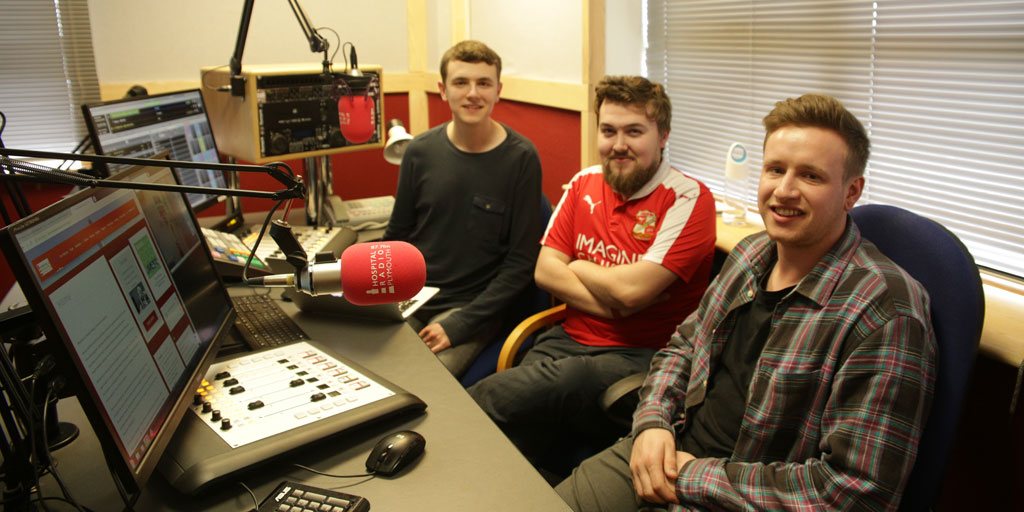 Back to Marjon News