Released: 27.09.19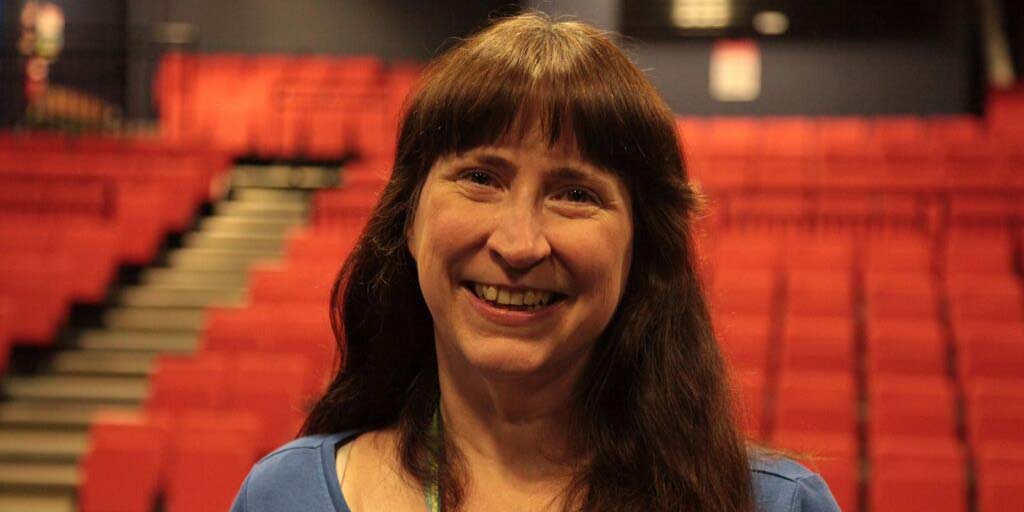 Dr Sarah McCourt joins Plymouth Marjon University's Performing Arts department as Programme Lead for Acting, Musical Theatre, and Performing Arts Education. Having had a long, successful portfolio career which has seen Sarah teaching in Further and Higher Education institutes; such as Cornwall College and Warwick University; as well as acting in TV shows such as 'Galavant', Sarah McCourt hopes to bolster the University's Performing Arts department.
"I'm really excited for the future here at Marjon, not only for what I can bring to the table, but I'm eager to learn from my students and colleagues as well."
Sarah is a member of Equity, the UK trade union for creative practitioners. She was elected as Secretary for Equity's Devon and Cornwall Branch Committee earlier this year.
"We've got a number of campaigns running at the moment. One of them is 'Cast it here', which is all about bringing Casting Directors and Directors down to cast and work here, as well as improving our facilities down here, so that when our graduates leave, they have the option of staying in the South West to work, rather than having to move to London, Birmingham, or Manchester" Sarah explained.
Dr McCourt has a number of prestigious qualifications in both acting and teaching, including a PhD in Drama. Having had a late diagnosis of dyslexia, Sarah is passionate about Performing Arts as an alternative way to learn. She said:
"I struggled a lot at school and it wasn't until I was 19 that I found out that I'm dyslexic, which had been affecting my learning for years.
"I'm really passionate about keeping Performing Arts in schools, because I think if you're finding it really hard to engage, it can be a great way into learning. If it wasn't for theatre, I wouldn't have ever developed a love for words."
Sarah is the Founder and Artistic Director of Restless Theatre CIC, which is based in the South West. Restless Theatre CIC aim to promote playful multidisciplinary approaches to sharing stories through creating and touring a diverse repertoire of classic and new stories. "We started off doing adaptations of Shakespeare's plays, and now we do a lot of devised and new-writing work. We recently did a show called 'Network tales', which is a heart-warming comedy in which stories about their fellow train passengers bring an estranged father and daughter together."
Alongside her teaching at Plymouth Marjon University, Dr Sarah McCourt is an active member of the creative arts industry.
"I do a mixture of acting and applied theatre. I've run workshops and youth theatres for places like Northcott Theatre, The Pauline Quirke Academy, Razzmatazz, and at the moment I'm a Workshop Facilitator for Theatre Alibi. That entails going into schools and running workshops about their story-telling and devising techniques."
Sarah spoke about how her past and current practice and research in the industry will feed directly into her teaching at Marjon.
"We're training students in a holistic way, to become actors, so they need to know what it's like working in the profession. In the acting industry, sometimes it depends an awful lot on networking and contacts, so it helps the students when we're able to give them advice based on our own experiences.
"I still regularly go to classes and learn, because that's a huge part of being a practitioner. Continuing to learn not only informs my own practice, but it allows me to model for my students, which I think is absolutely essential in Higher Education."
Find out more about BA (Hons) Acting, BA (Hons) Performing Arts Education, or BA (Hons) Musical Theatre at Marjon.
Back to Marjon News